Report Missed Driver
Tell us about a driver we missed, and get a FREE license key
If your PC has a missing driver, and Driver Easy doesn't detect it, let us know.
If you're right, we'll give you a FREE, 1-year license for Driver Easy Professional, as a thank-you! Report more than one missed driver, and you get a free year for each!
Just follow the instructions below, and once we've verified that the driver is missing, we'll send you your license key. Usually within two working days. ( And, of course, we'll update Driver Easy to include the driver we missed. )
Report a missed driver
1) Take screenshots of the following items:
a) Scan result page in Driver Easy
b) Scan result page in the product that detects the missed driver.
c) Device driver(s) missed in Driver Easy (If you find more than one device drivers that Driver Easy missed, please take more than one screenshots.)
2) Compress all the screenshots into a zip file.
3) On Driver Easy, click the Support icon.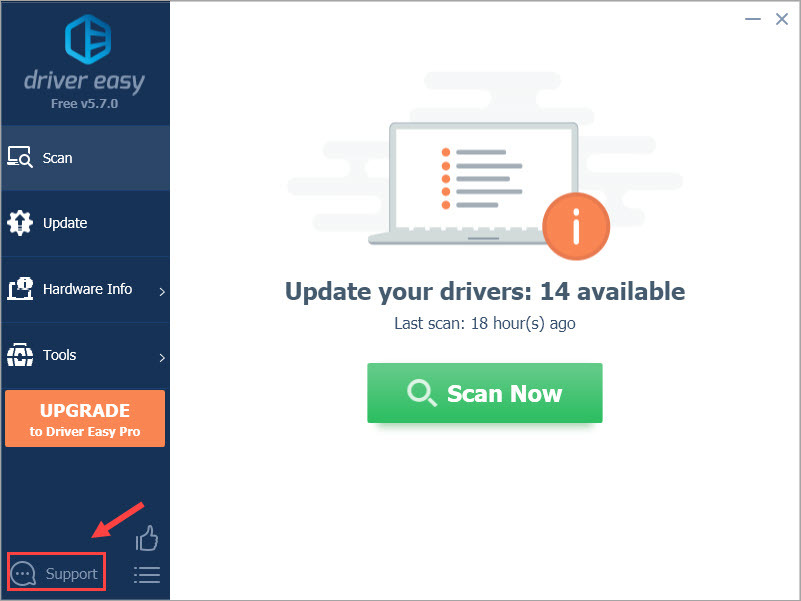 4) Click Attach file.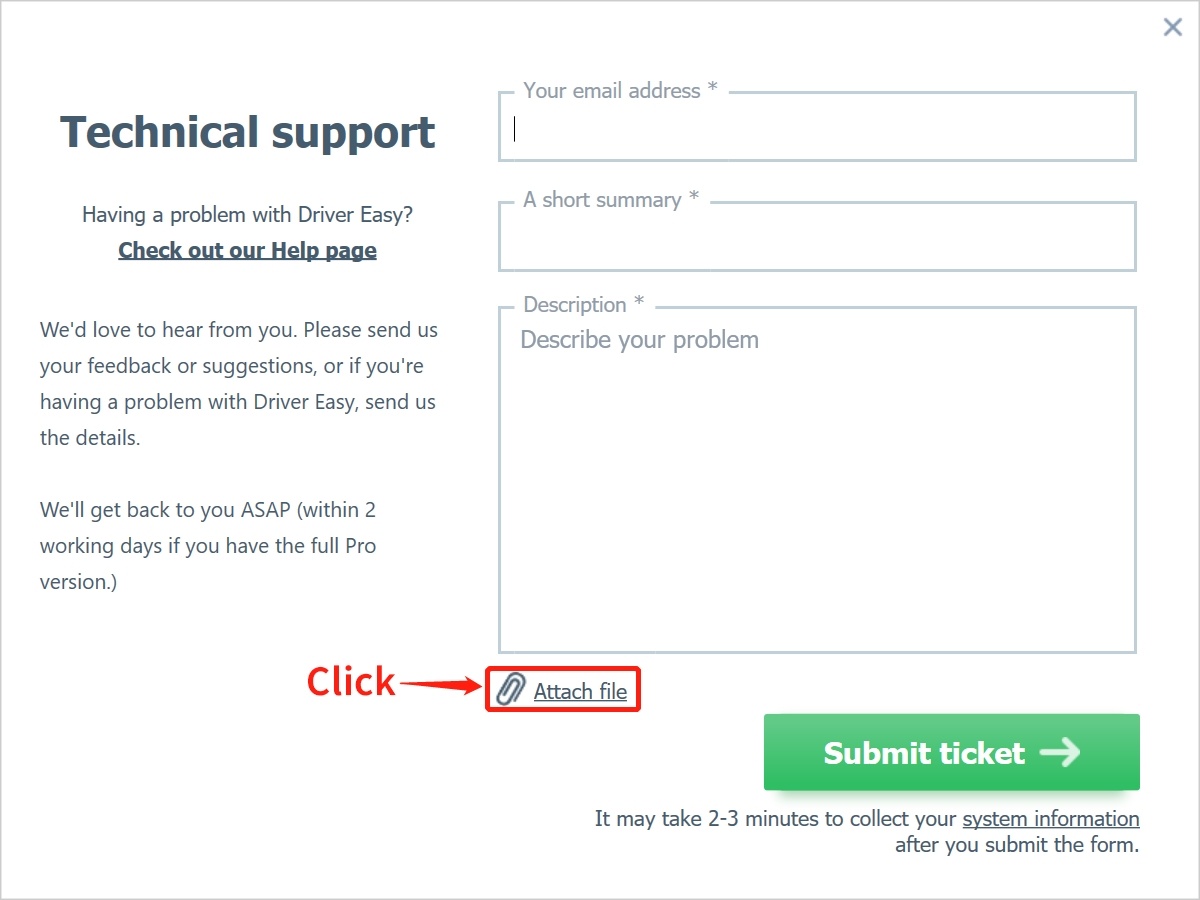 5) Select the zip file of your screenshots, then click Open.
6) Fill out the form, then click Submit.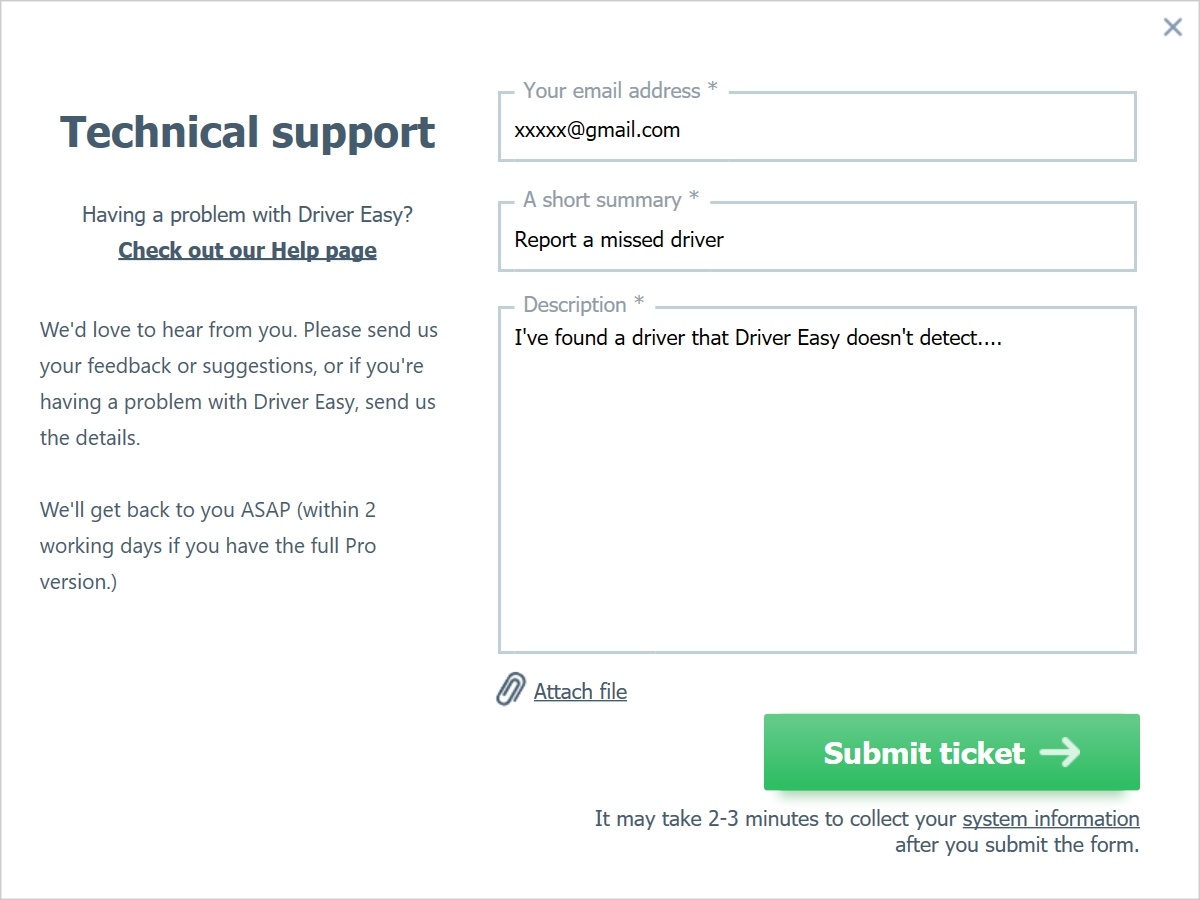 ---
Questions?
Please send an email to support@drivereasy.com if you have any other questions. We'd love to hear from you.